It came as a shock to Nigerians when the United States carrier, United Airlines, announced its intention to stop to and from Nigeria next month, with Nigeria being the only African route, it means the airline would be ending operations on its only African route. It gave reasons as weakness in the energy sector and difficulties in repatriating money from tickets sold in the country.
Just barely six weeks ago Spain's national carrier, Iberia Plc, stopped flights to Nigeria, citing dwindling passenger traffic as the reason.
The Airline said on wednesday that that the daily route from Houston, Texas to Lagos, Nigeria had only being kept alive because of its importance to Texas based customers and not because, has the route had underachieved for years.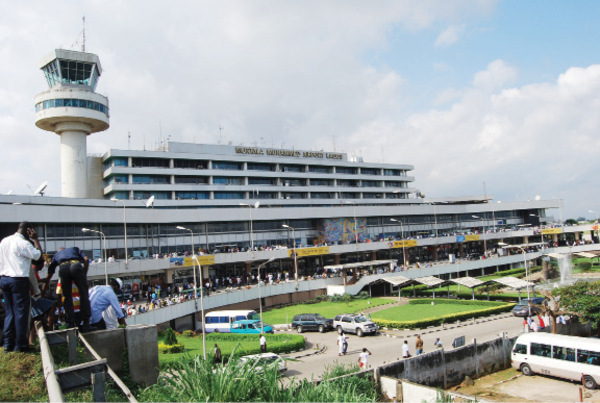 Mr. Kevin Johnson who is the Head of press for Europe, Africa, Middle East and India, United Airlines said "The last departure from Houston, Texas will be on June 29 and the last departure from Lagos, Nigeria will be on June 30, 2016.
One of the problem that airlines has faced is the Central bank of Nigeria's foreign exchange policy to restrict the movement of foreign currencies abroad. Nigeria restricted the amount of money that can be moved abroad after the global slump in oil prices depleted the government's dollar reserves. The country owed airlines about $575 million in air fares as of March 31.
Another problem was the Nigerian foreign exchange regime which until recently was the fixed exchange rate regime (just recently the Central Bank announced its intention to adopt the flexible exchange rate regime) has made it difficult for airlines to make the kind of profits of the past, following the ease of fund repatriations. Most airlines sell their tickets in naira at the fixed rate of N197 to a dollar (as opposed to the black market rate of N248 – N350). This makes them lose a sizeable amount of money to the exchange rate regime.
To avoid foreign investors from pulling out of Nigeria in the future, it would be a great development if Nigeria would adopt bitcoin as a National currency. Moving money overseas is notoriously expensive. Bitcoin is a cross-border currency and there need not be any exchange rate if adopted by all countries.
Also it would be good if the Government would employ smart contracts to ensure that foreign investors do not have to trust and yet be assured to repatriate their funds.